Best-off

Caraochefighissima+++
[A Dedication Practice]




Caraochefighissima+++ richiede una preprazione e tecnologie di supporto minime. Può attivarsi in qualsiasi contesto, pubblico o privato, laddove ci sia una comunità di persone radunate per un evento pianificato, o determinato da circostanze causali, come la coda in cassa o l'attesa al ristorante.

INSTRUZIONI_
1) SCEGLI UN PEZZO CHE CROSSA CON LA TUA STORIA INTIMA E PERSONALE (PUò ANCHE ESSERE UN ESTRATTO AUDIO CHE CONOSCI A MEMORIA)
2) CERCHIAMOLO SU YOUTUBE
3) CAMBIA OUTIFT. SE SEI FORTUNAT* TROVERARI UNA SERIE DI ABITI A DISPOSIZIONE NEL BACKSTAGE, ALTRIMENTI CAMBIA OUTFIT INSIDE.
4) GET ON THE STAGE (REMIND: ANY PLACE IS A POTENTIAL STAGE)
5) AVVICINA IL MICROFONO
6) INIZIA

Caraochefichissime practice is currently cared for by Lucia Gallone (MINA) and Sara Leghissa (Buttandetro) with the occasional partecipation of special guests/ Fabio Artese aka Citazionista, Francesco Michele Laterza aka Parcheggiami, Filippo Andreatta aka Groupie, Tomas Gonzalez & Marzia Dalfini & Yara Dowani for the special Italo Arabic Disco Music Karaoke (Ramallah).

>> Support Om Sleiman Farm CSA in Palestine


Puke love
[Vomit As A Practice Of Personal Dissent]

Vomit is a simple and direct act.
Vomit is a daily code, readable by anyone.
As action, it can be done in many different situations, if we feel uncomfortable and disappointed for any reason and we want to remark it. It can be perceived as an urgency in any moment of our daily life. The act of vomiting helps to clarify the position that we have about a topic, in front of everyone's eyes. It's a peculiar, mimetic and not questionable way of protesting. Vomiting is a physiological right.
Choose your own ingredients, mix up it, bottle it, keep your vomit with you and when you feel it, use it.

Practice initiated by ZEBRA (temporary collective) for AB-STRIKE, as a protest against EXPO urban redevelopment, Milano 2015








It's ok to cry
[Little Daily Workout Practice]

1) Check today's date.
> Imagine that today is the 17th of September

2) Find out which other more or less famous people were born today (a quick way is through the internet )
> On the 17th of September were born: Anastacia, Anne Brancoft, Sophie Xeon, Reinhold Messner

3) Choose an excerpt from youtube of one of the people born today that moves you or that in a certain way is connected to your personal experience
> SOPHIE — It's Okay To Cry

4) Take the plank position

5) Push play on the video and watch it, keeping the plank position for the entire duration of it




There is a secret between us
[Conversation practice]

1) Buy some fake vampire teeths
2) Wear them
3) Keep them in your mouth
4) Go to a place where there are other people
4) Start a conversation with a person, even a very short one

Practice initiated by Michele Rizzo during Nobodys Indiscipline/ Milano 2018


On Sale
[Business Practice]

NESSUNO t-shirt & NESSUNO Cappellinj !
to support Nobodys Indiscipline/ Indipendent platform for sharing practice in the performing arts

FOR BUYING: Contact me or order it through iDisegnini shop



Beauty Saloon & Co.
[A Transformative Practice]

Beauty Saloon is a practice that positions the participation of the body at its centre. It empowers the confort of being in conversation with others bodies and with your own, in terms of proximity, listening, transformation.

Beauty Saloon Masterpieces:

-Monobrow: cut your own hair, attach them between your brows and cut them to the length you want. Professional: me.
(Digital version: Tomboys Don't Cry Insta filter, EYEBROWSING_2)

-Haircuts in the darkness: ask someone to cut your hair during a situation happening at night, like a party or in a dark room.
Professional: me.
(Suggestion: Haircuts by children, Mammalian Driving Reflex)

-Kill the Drone: make a braid in front of your face.
Professional: Jennifer Carducci
(Practice ispired by the Hong Kong protests: The hair becomes a mask to get around the "mask ban")

-For your eyes only: draw two eyes on your eyes
Professional: Jacopo Miliani
(Suggestion: Indiana Jones Love You Clip)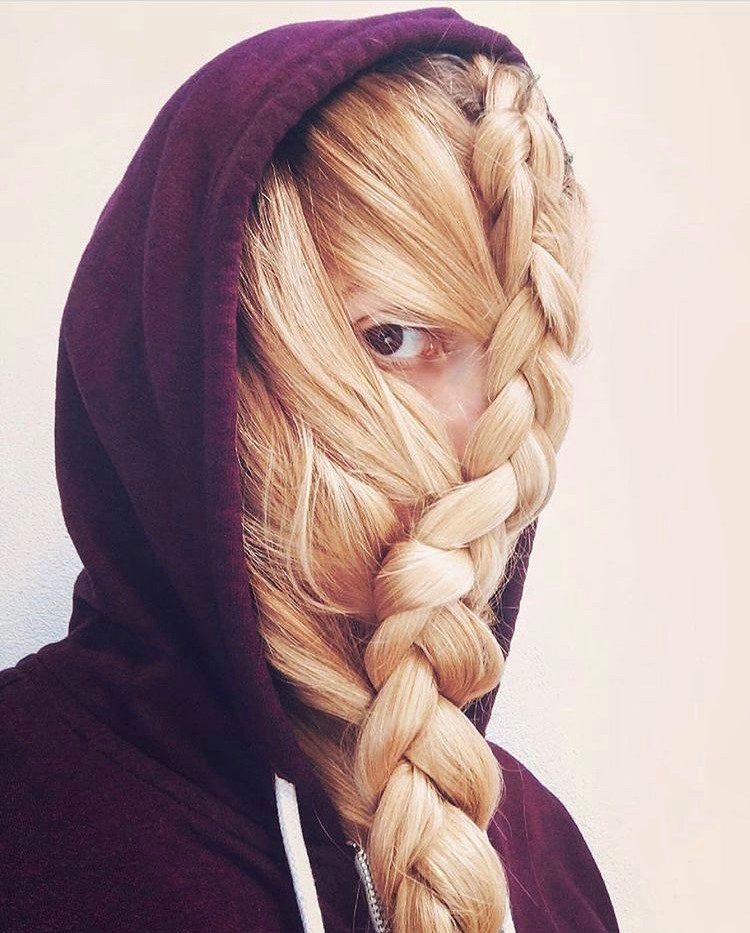 [Una cosa che sogno da sempre]
[For All Bodies Public Training Manifesto]

(Una cosa che sogno da sempre) è un riscaldamento-manifesto pubblico che celebra la prossimità dei corpi. È aperto e accessibile a tutti i corpi, più o meno visibili, più o meno obbedienti. La carta e la pratica dell'affissione guidano l'interazione con il pubblico.






TO BE CONTINUED