Nessuno




[ITA]

Nessuno é una pratica di raduno e di festa, dedicata alla performance, alle danze, all'arte visiva e a sperimentazioni discorsive. Nessuno è ospitata a Milano da diverse locations, che abita di volta in volta in collaborazione con vari partners e complici. Nessuno é un formato che aspira alla sospensione temporale, posiziona la partecipazione di tutti i corpi al proprio centro, modella e gioca con i più profondi materiali della notte. Nessuno ha cominciato a moltiplicarsi nel 2018, informato dal processo e dall'apparizione di Nobody's Indiscipline - una piattaforma internazionale e indipendente,dedicata allo scambio di pratiche nella comunità artistica. Nessuno é momentaneamente curato da Annamaria Ajmone, Sara Leghissa and Sarah Parolin.

[ENG]

Nessuno is a practice of gathering and celebrating with a focus on performance, dance, visual arts and discursive experiments. Nessuno is hosted mostly in Milan, each time inhabiting different venues and connecting with various partners and conspirators. Nessuno as a format aspires to timelessness, and positions the participation of all bodies at its centre, modelling and playing with the deepest nightly materials. Nessuno started off in 2018 informed by the process and manifestation of Nobody's Indiscipline - an international self-organised platform dedicated to practice exchange within the artistic community. Nessuno is currently cared for by Annamaria Ajmone, Sara Leghissa and Sarah Parolin.

Artists / Contributions Amazon Prim, Dionisis Argyropoulos-Ioannou, DJ Balli, Daniela Bershan / Baba Electronica, Giulia Bertasi, Jennifer Carducci, Valentina Cicogna, Marzia Dalfini, Bunny Dakota, Leone & Daniele de Rubertis, Dewey Dell, Dogyorke, Englesia, Carlo Fusani, Sonia Garcia, Jackie Gonçalves Silva, Idioletta / Mattia Capelletti and Costanza Candeloro, If you're reading this is (not) to late, Industria Indipendente, Gérald Kurdian, Last Yearz Interesting Negro, Silvia Laureti, Lester Laura, Anna Magni, Marco Mazzoni, Kate McIntosh, Jacopo Miliani, Noura Tafeche, Davide Tidoni, Natália Trejbalová, Palm Wine.


Archive

NESSUNO/ CAPPELLINI PARTy!

25 settembre 2021
info/ NESSUNO

curated by Annamaria Ajmone, Sara Leghissa, Sarah Parolin with Giulia Tosi, iDisegnini, Hazina, Lester Mann


NESSUNO/ Nobodys Indiscipline Party

21 dicembre 2019
info/ NESSUNO

curated by Annamaria Ajmone, Sara Leghissa, Sarah Parolin with Dionisis Argyropoulos-Ioannou, Giulia Bertasi, Industria Indipendente, Amazon Prim


NESSUNO/Cavemusic/Nobodys Indiscipline (Not late) Party

31 maggio 2019/ ⇔ εὖ eû ⇔
info/ NESSUNO

curated by Annamaria Ajmone, Sara Leghissa, Natália Trejbalová
with Daniela Bershan, Kamee, Baba Electronica


NESSUNO/Hot Bodies in Macao/ Nobodys Indiscipline Party

30 marzo 2019/ MACAO
info/ NESSUNO

curated by Annamaria Ajmone, Sara Leghissa, Sarah Parolin with Englesia, Jamila Johnson-Small, Lester Laura, Gerald Kurdian, Kate McIntosh, Jennifer Carducci, Jacopo Miliani and with the contribution of If you're reading this is (not) to late collective

Jamila Johnson-Small- FULL VIDEO URSS.COM
Gerald Kurdian- FULL VIDEO URSS.COM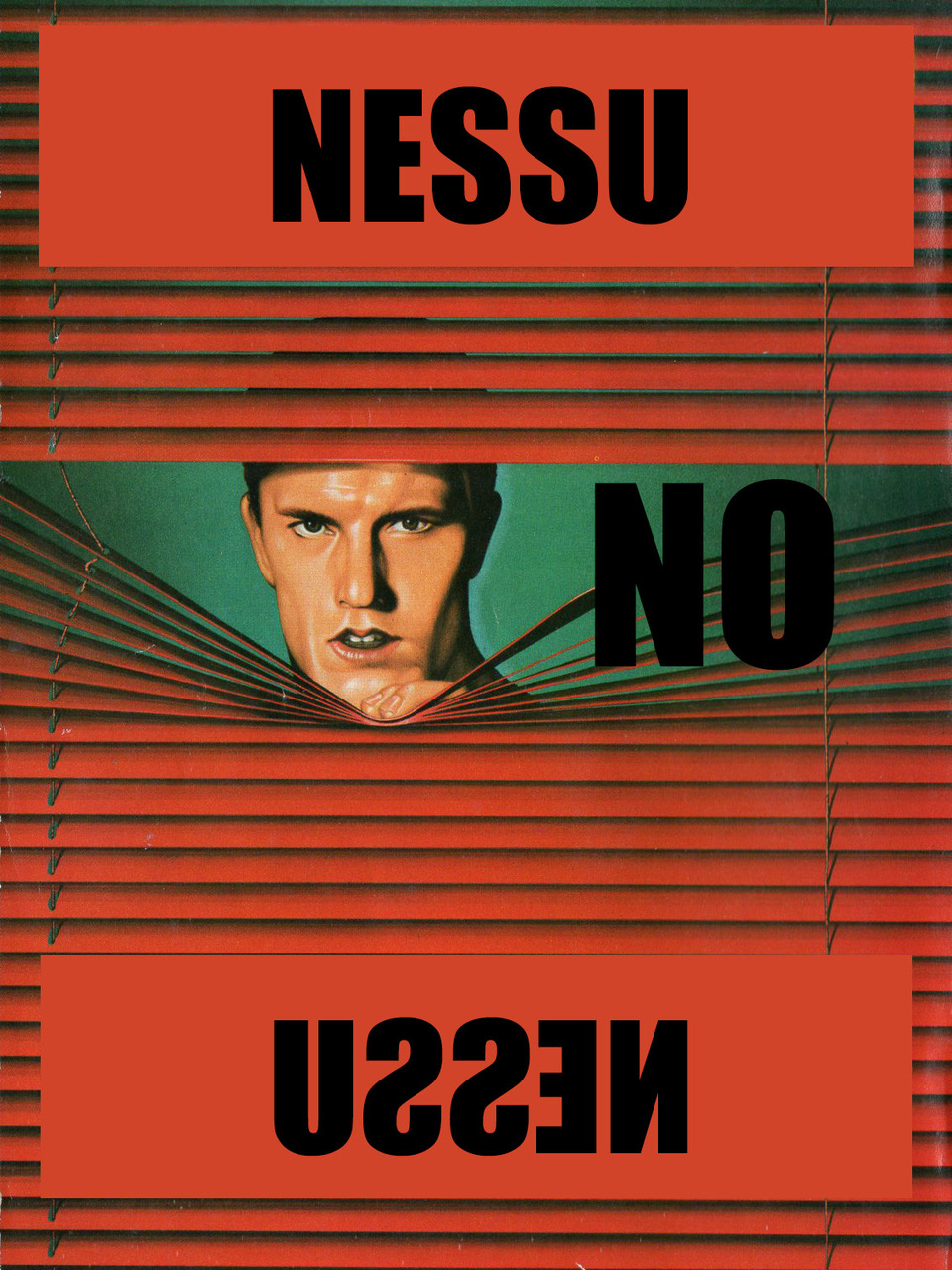 NESSUNO/ Nobodys Indiscipline Party

21 dicembre 2018/ CSOA COX18
info/ NESSUNO

curated by Annamaria Ajmone, Idioletta (Mattia Capelletti e Costanza Candeloro), Sara Leghissa, Jennifer Carducci with DJ Balli, Kamee, Anna Magni, Non Man, Jackie Gonçalves Silva



NESSUNO/ Nobodys Indiscipline Party

22 giugno 2018/ Officina Occupata
info/ NESSUNO

curated by Annamaria Ajmone, Valentina Cicogna, Carlo Fusani, Silvia Laureti, Sara Leghissa with Dewey Dell, Leone & Daniele de Rubertis, Sonia Garcia, Davide Tidoni, Palm Wine and all Nobodys Crew posters by: Marzia Dalfini, Dogyorke, Carlo Fusani, Anna Magni, Marco Mazzoni, Noura Tafeche